The Appointments tab provides a comprehensive calendar view of all scheduled appointments specific to each user. With appropriate permissions, users can efficiently create new appointments and access existing ones for viewing and editing. This article aims to guide you through the process of effectively managing and customizing your calendar according to your preferences.
Views
At the top right corner of the Appointments tab, you have the option to switch between two different views for displaying appointments: the classic Calendar view or the Tabular view.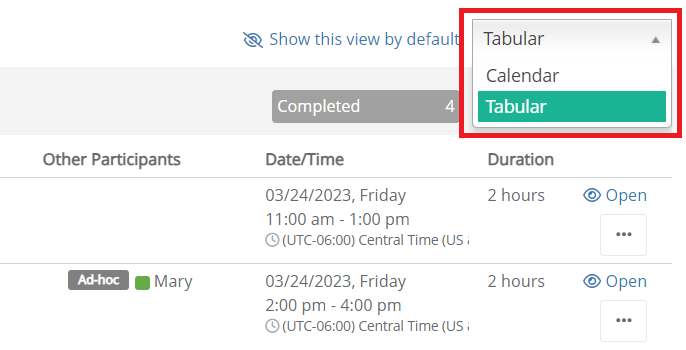 When toggled to Calendar view you will see appointments in a standard calendar format: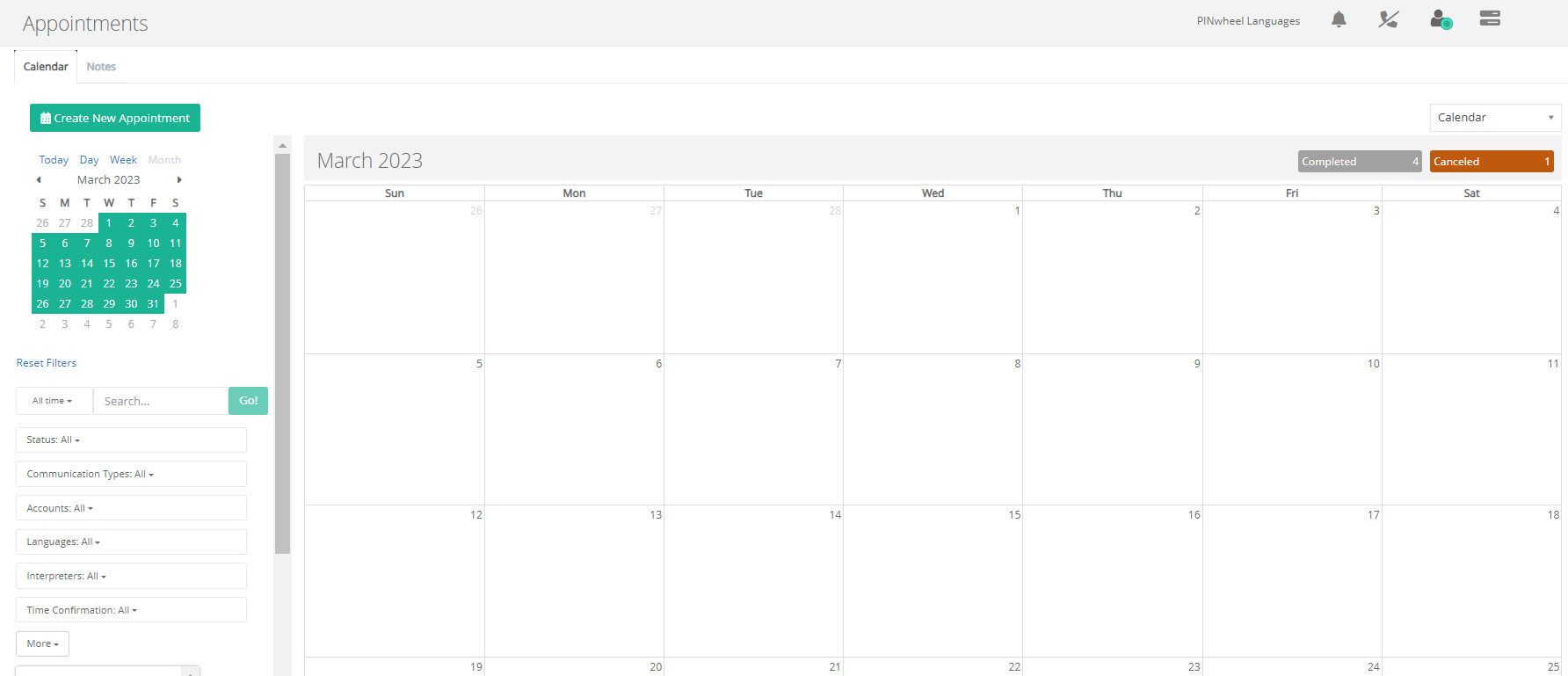 When toggled to Tabular view you will see appointments in list form chronologically: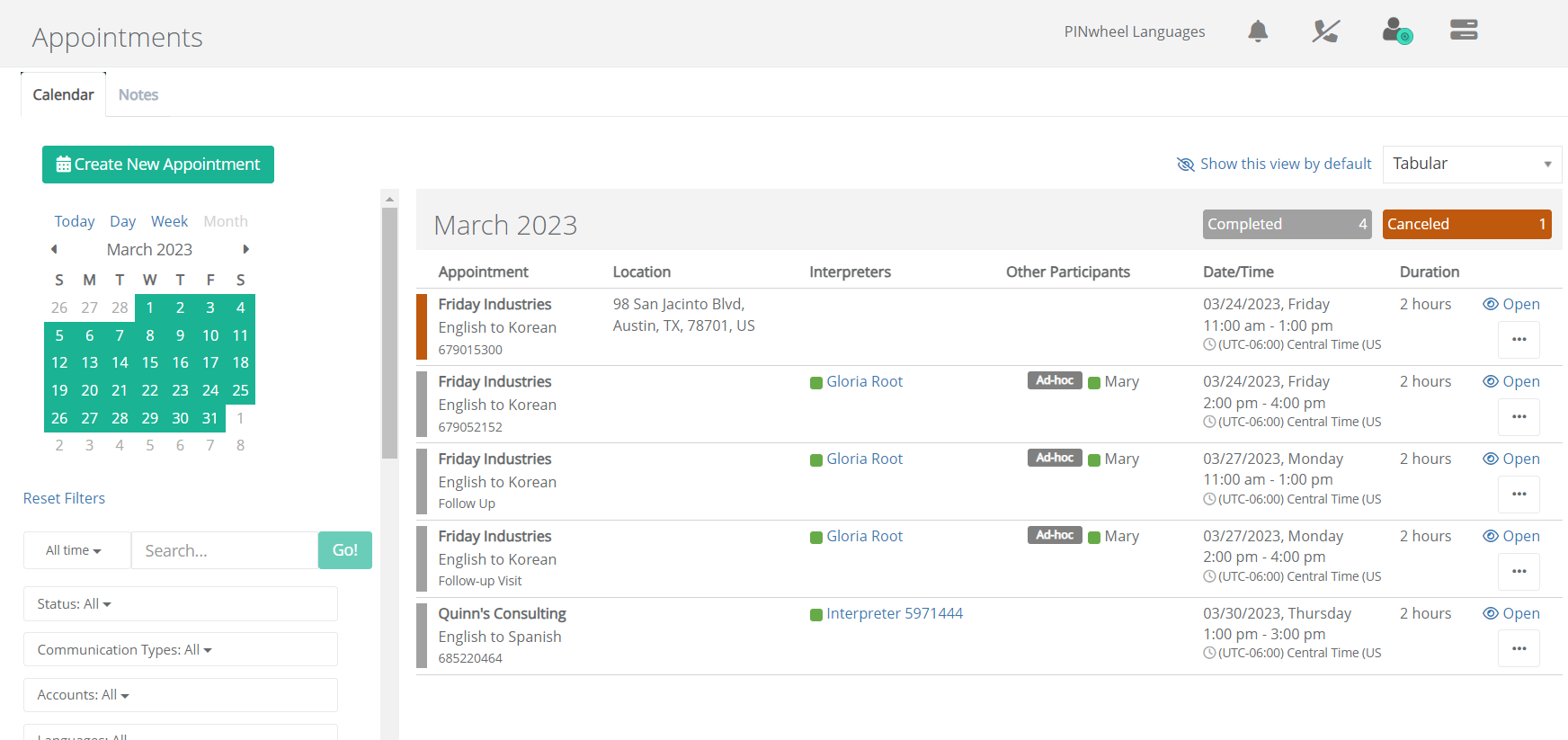 The Calendar view is the default setting. To make the Tabular view your default, select Show this view by default in the top right. If you don't see this option, you're already in the default Calendar view.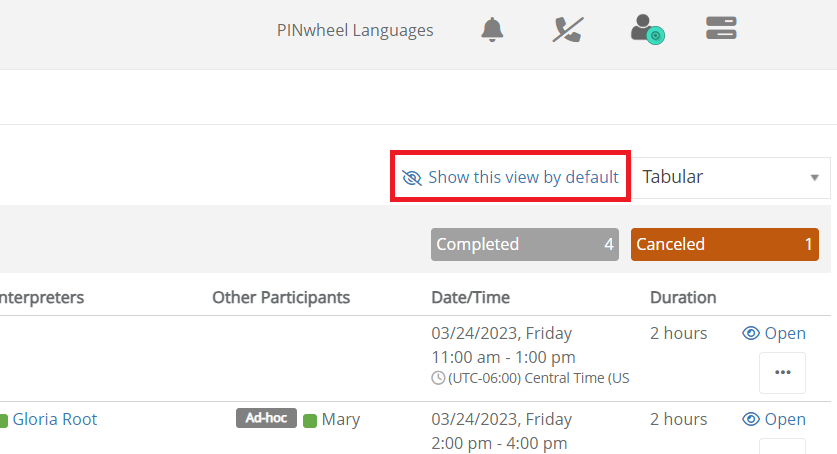 Filtering
The left menu provides various filtering options for appointments, including date range, status, and account filters. To filter by date range, look above the mini calendar on the left. You can choose from options such as Today, Day (a specific day other than today), Week, or Month.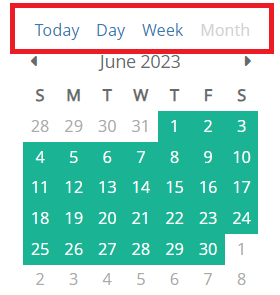 Below the date range you will find other filtering options including:
Appointment ID using the search bar
Appointment Status
Communication Type
Accounts
Languages
Interpreters
Time Confirmation
Recurrence
Signatures
Types
Priority
Appointment Tags
Zones
Consumers
Automation
Account Invoice