When using Boostlingo for virtual interpreting, you will need to allow Mic and Camera access for each individual browser. Typically, the first time you use Boostlingo in your browser it will request the necessary access. If you miss that request or want to change your initial answer, you are able to do that in the browser settings after the initial prompt.
This article contains instructions for Chrome and Firefox.
The initial prompts for Chrome and Firefox look like this:
Chrome: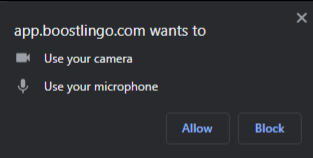 Firefox: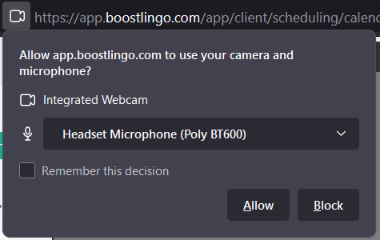 To update your settings after the initial request:
Chrome:
Click on the lock in the top left corner of the URL bar next to the URL for Boostlingo itself (IE app.boostlingo.com or your branded URL):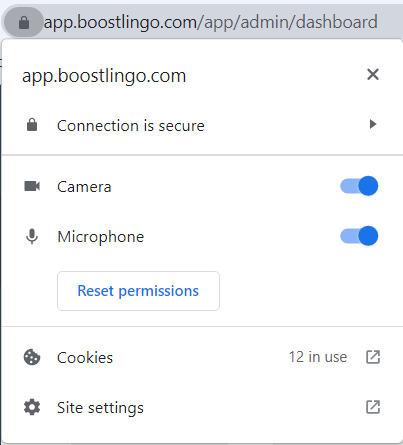 Select Site settings at the bottom of the dropdown. While there are many settings the most important ones are Camera, Microphone, and Sound. We recommend setting these to allow instead of Ask so you will not need to take any extra steps when placing or accepting a call.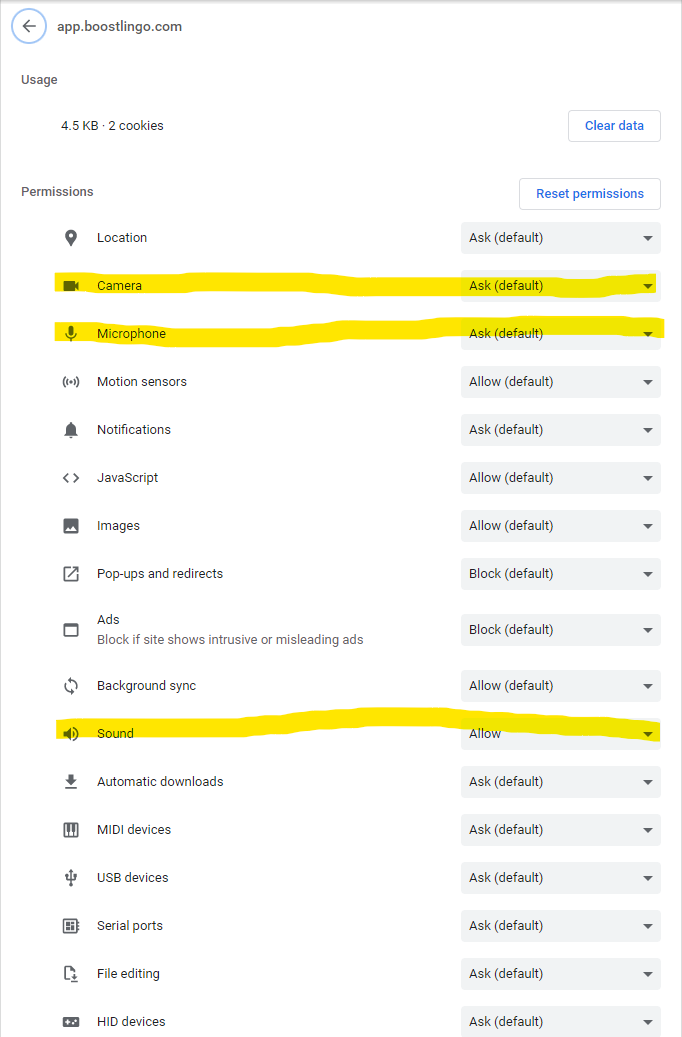 Firefox:
Type about:preferences into the URL bar:

Once you are in your preferences, click on Privacy & Security then scroll to the Permissions section and click Settings... next to Camera and Microphone: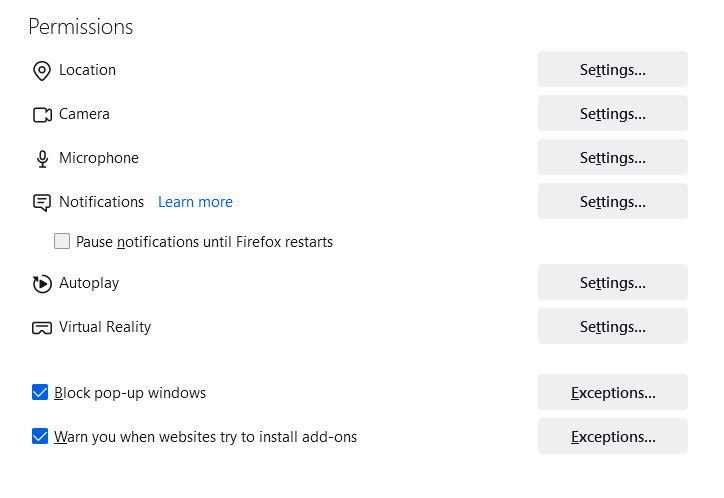 Once you have clicked Settings... you will be able to view Boostlingo's level of access for one of these features. Make sure they are set to Allow. Once you have updated the setting, click Save Changes.