OnDemand OPI and VRI calls can be placed within the On demand tab, located at the center of the bottom menu in the Unified mobile app.
From the On demand tab, select either the audio or video option (using the icon toggles), the target language, and the service type needed. Then, tap the Call button at the bottom of the screen.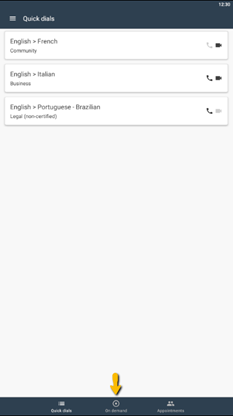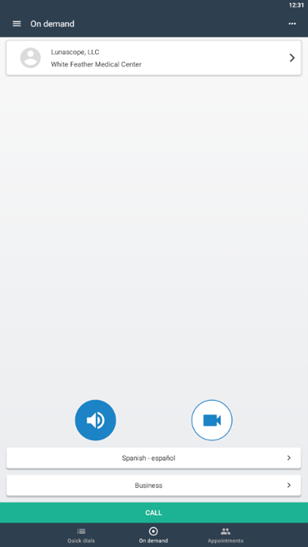 Next, wait while the call is routed to an interpreter. Once you are connected, the call will show both participants (Interpreter on the top, Requestor on the bottom), call duration, service type, and the to/from languages on the call connected screen.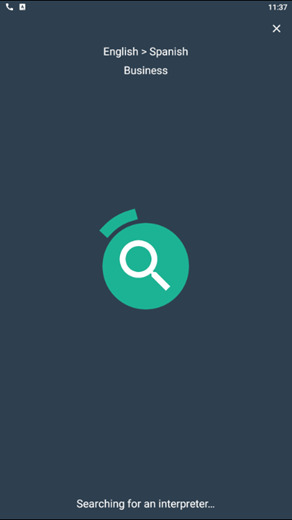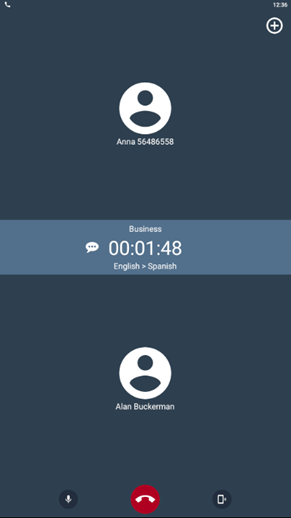 During a call, you can select the audio device you would like to use directly from the call screen. You can swap between the earpiece, phone speaker, or a Bluetooth headset by tapping the audio icon located to the right of the End Call button (Android only).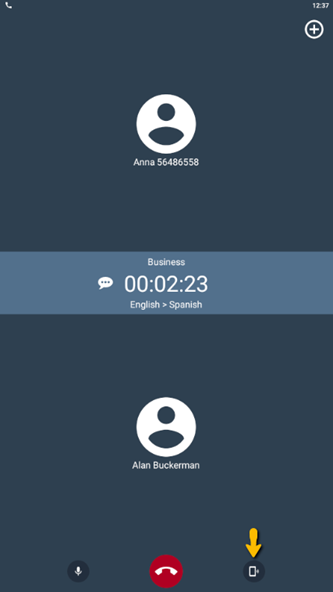 To temporarily mute yourself on the call, tap the microphone icon on the bottom left of the call screen.