Requestors with a user account registered in more than one organization can swap between their active profiles for each organization.
While viewing the On demand screen, tap the left/right arrows to each side of the current organization's name to switch between different LSC's.
The On-Demand and Quick Dial options will change when swapping between organizations dependent upon what the organization has configured.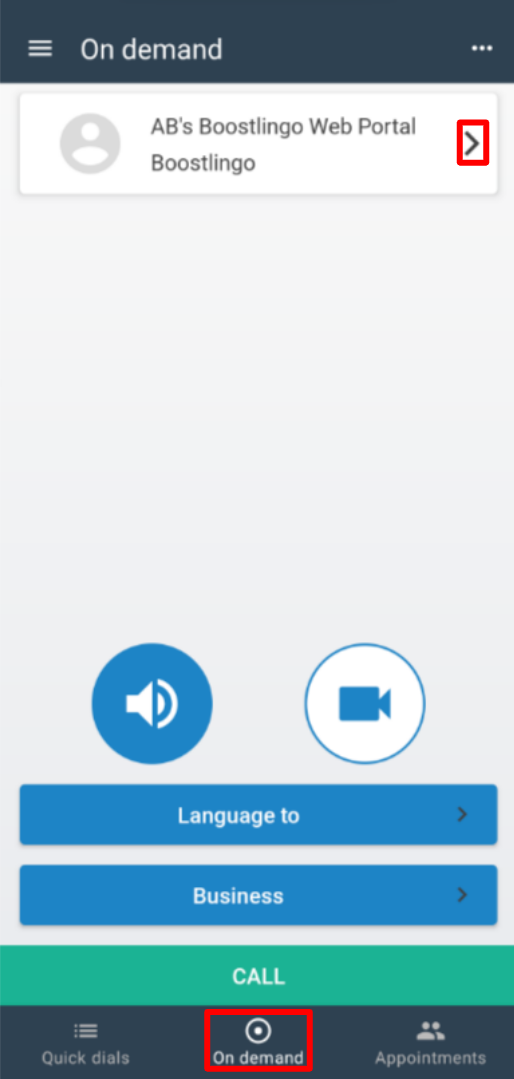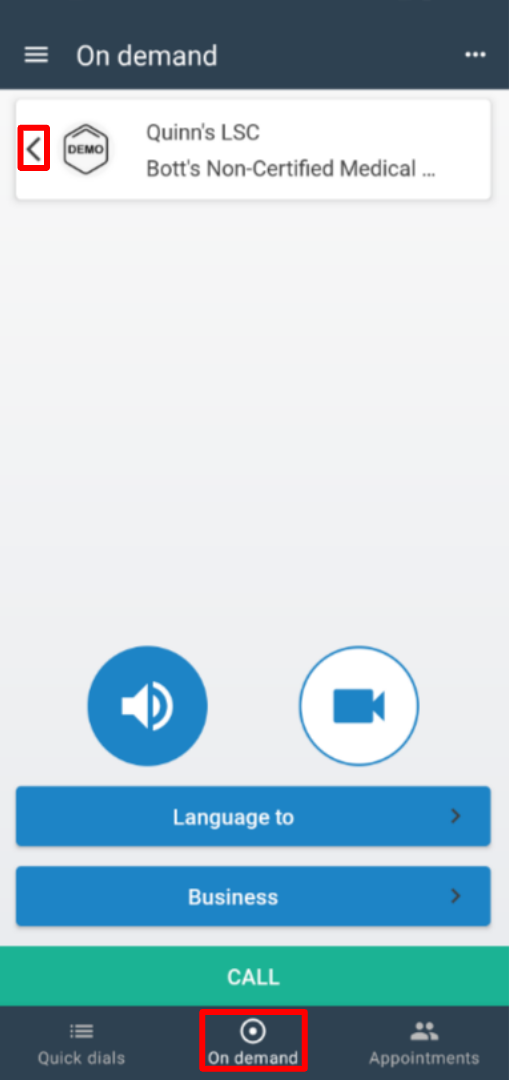 Note: If you are not able to toggle between LSC's or one is missing, you are most likely still in Invited status for that LSC. You will not be able to place calls or create appointments for that account until you accept the invitation.
To accept an Invitation to an LSC, login to the web app and click on the profile picture/person icon in the upper-right-hand corner. Then select Accounts. This will generate a Pop-up showing you your active LSC memberships and any pending invitations.