For appointments that require a signature once completed, you are able to sign from the mobile app. Once the appointment has ended, navigate to the Completed Appointments section of the app, and tap into the appointment that you need to sign.
In the Appointment viewer, tap the Confirm and Sign button at the bottom of the app screen.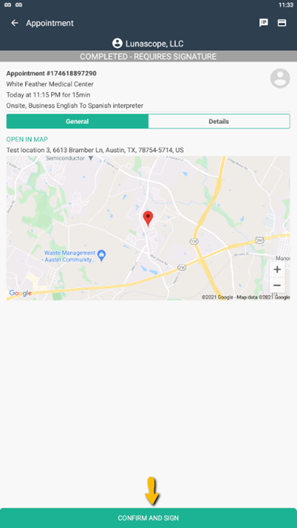 You will first be asked to confirm the start/end times of the appointment. If the date or time needs to be corrected, tap the pencil icon next to each option. Once you have confirmed the date and time(s), tap the Confirm Times button at the bottom of the screen.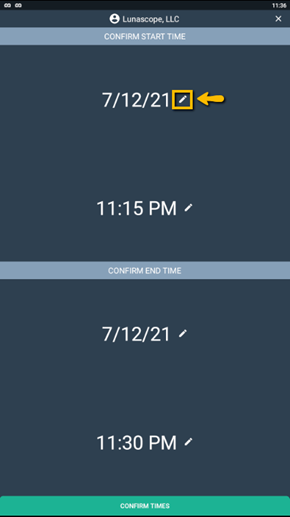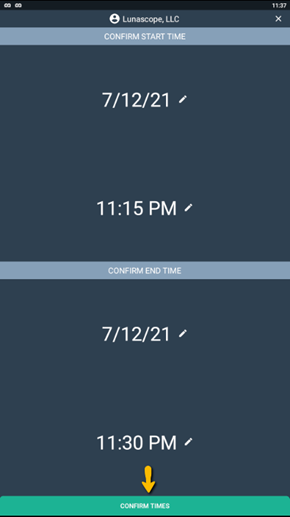 Sign the appointment using the touchscreen, then tap Upload. If needed, clear the signature by pressing the Clear option at the top left of the signature screen.