While viewing your appointments in the Android app, you can join an appointment at the scheduled start time by tapping the Join button on the appointment card.
Note: an appointment can be joined up to 7 minutes prior to the start time.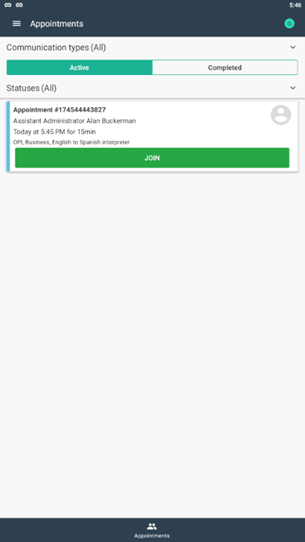 To learn more about what you can do during a call, refer to this article.