Getting Started
Within the Configuration module, click on the Company tab located on the top toolbar and then select the Communications option from the sub-menu. The Notifications settings page includes the notification settings cards for each notification type available within the platform.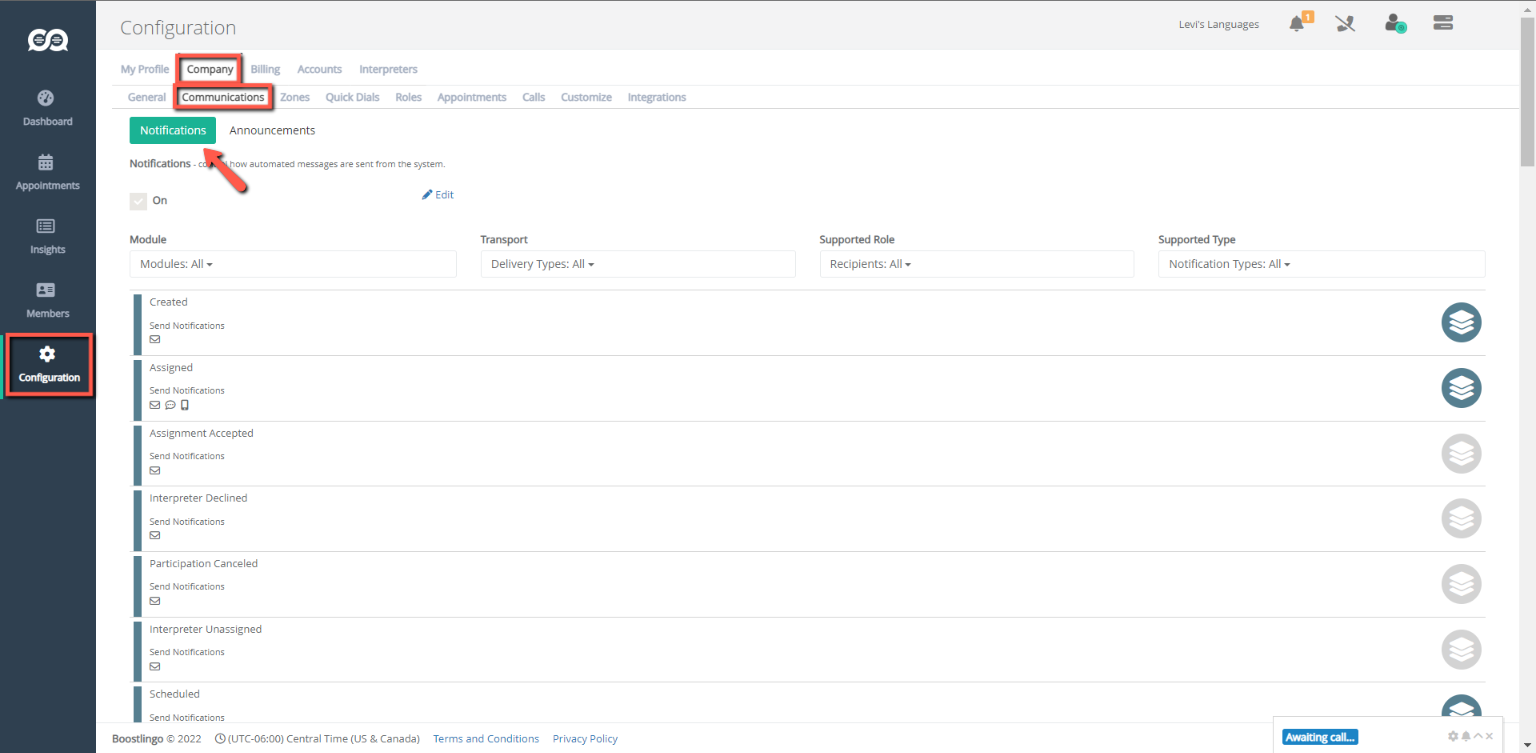 Note: All notifications can be toggled on or off by clicking Edit under Notification settings just above the notification settings filters.
Notifications

Notifications are emails, text messages, and/or push notifications that are sent to a recipient when certain system events occur within the Boostlingo Platform, such as the creation of an appointment or when an invoice is approved.
These messages are configurable for appointments as well as invoicing and can be delivered to any system role within the platform, such as an interpreter, interpreter root administrator (LSC administrator), as well as requestors.
Transport Types
Notifications sent from the Boostlingo platform are deliverable in a number of different ways, including:
Email
Text (SMS) message
Push notification
To configure the transport type for any notification within the Boostlingo platform, select the notification settings card that you would like to edit within Configuration -> Company -> Communications.
Toggle on/off the transport type desired by clicking the checkbox located next to the transport type's name.