You can download the list of contacts for each language pair from the Boostlingo platform and import the CSV file into the email service of your choosing. After importing the contact list, you will have the ability to select the contact directly from within your email client when adding an interpreter to a Zoom meeting.
1. While in the Zoom portion of the Integrations tab in Account Viewer, click the

button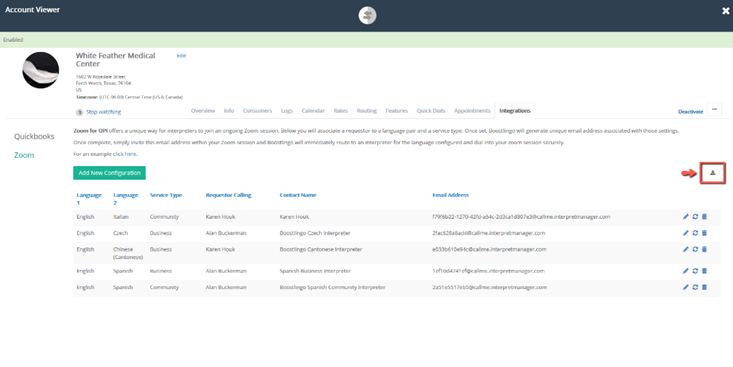 2. Select "Export Contacts to Office365 CSV"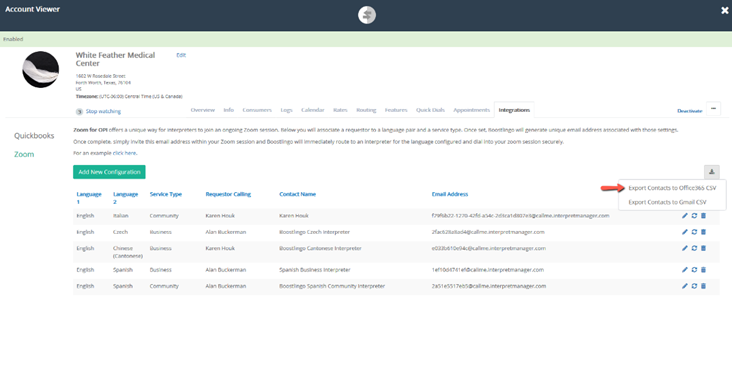 After clicking "Export Contacts to Office365 CSV", the contact list will be saved in the Downloads folder on your device as a CSV file.