Track calls after your meeting directly in the platform
If needed, you can track the call associated with your Zoom virtual meeting directly within the Boostlingo platform. This can be helpful for locating the exact time/date that the call took place, the duration of the call, and more.
While on the Dashboard, select the Logs tab: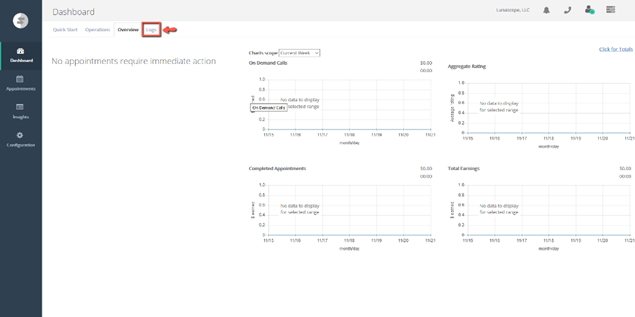 From here, you can find all available information pertaining to the call associated with the Zoom virtual meeting, such as the call ID, call status, exact time/date that the call took place, and more!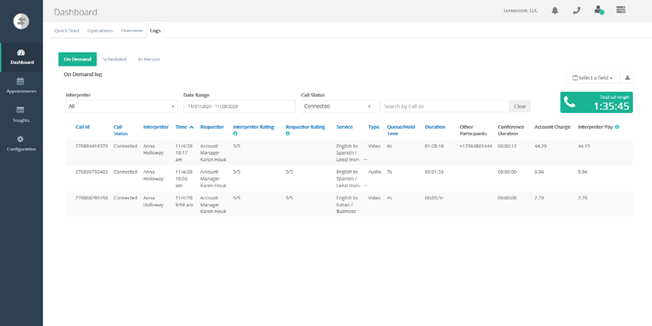 Questions?
We are happy to answer any questions or concerns you may have regarding how to add an interpreter to your Zoom virtual meeting. Please contact your Boostlingo Account Manager or submit a request to our Support team by visiting our Help Center, please include the original invitation email as this will expedite resolution times.