Staff Routing is a feature designed to streamline and enhance the data intake process for IVR calling. LSCs can improve data quality and reduce the risk of speech recognition errors to speed up the data intake process required for connecting to an interpreter. For Boostlingo Partners using Staff Routing, their clients calling IVR will be able to circumvent the automated intake questions and instead be routed to a live operator. Clients will be routed to either an operator staffed by the Boost partner or any of the many interpreters online within the Boost partners local Pool or the Primary BPIN.
*This feature is only available out of the box with the Enterprise package but can be purchased individually. Please contact your Boostlingo Account Manager for more information.
Staff Routing Considerations
Can be enabled at the account level
Voice recognition is turned off when Staff Routing is enabled
Relies on Pre-Call Data Policies
Does not work if user/requestor is calling from a web/mobile app
Only Interpreters/Operators using the web app can collect/answer Intake questions
Staff Operator Routing
Staff Routing begins once the user selects their language
The call will route to online operators first

if all online operators are currently busy, the call will queue for 45 seconds before the next routing step

If no operators are online or available, the call will be routed to either local interpreter pool or Primary BPIN
Staff Routing - Operator Setup
Once this feature has been enabled by your Account Manager, navigate to the Members module and click on the Administrators tab.

From this tab click on the Administrator you would like to assign as an Operator
From the Administrator detailed view click on the three dots in the top right corner and select "Make Operator" (See illustration below).

This Admin user will now have the ability to collect pre-call data and route the call back to the general pool of interpreters.
Staff Routing Illustration
Once the user selects their desired language for interpretation the call will be routed to online and/or available operators. See illustration below.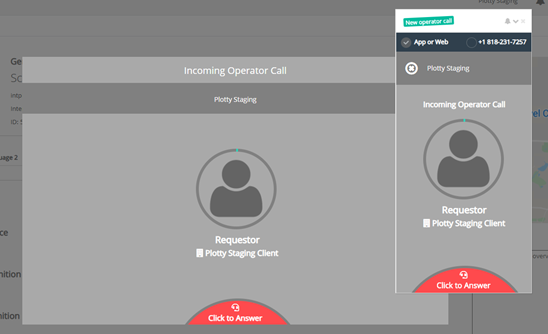 The Operator will need to answer the call and collect the required pre call data/Intake questions from the client on the other end. A Form similar to the screenshot below will be available to the operator.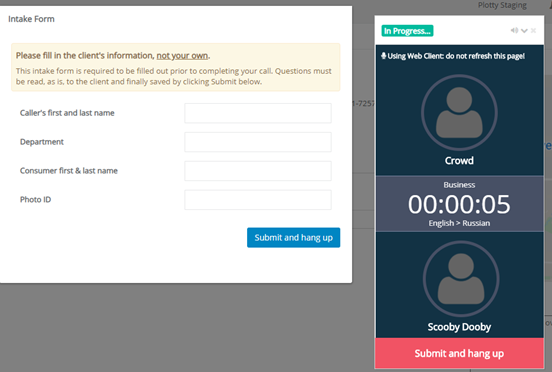 Once the information has been collected and entered the operator will need to click on "Submit and hang Up"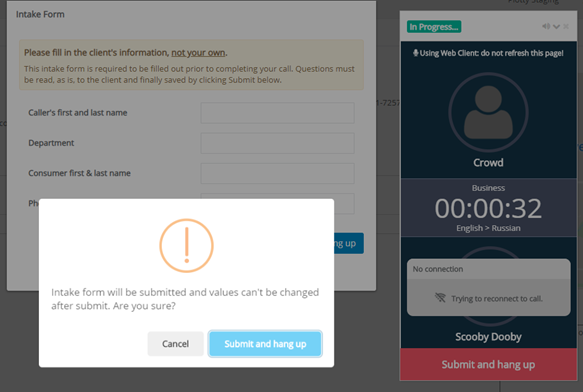 The call will now be routed to an available interpreter.