Roles can be assigned to Default Administrators who have joined your organization within the Admin Role Management console in the Boostlingo platform. Reminder: only Default Administrators can be assigned a role; Root Administrators cannot be assigned roles, however, can assign roles to other Default Administrators.
For more information about what each Permission controls, see this article:
Custom Roles - Permissions List
Note: Administrators can only be assigned to one role at a time.
How to assign a role
1. Log in to the Boostlingo platform as an LSC Administrator
2. Select the Configuration module within the left-side menu in the platform.
3. Click on the Company tab, then select Roles from the drop-down menu.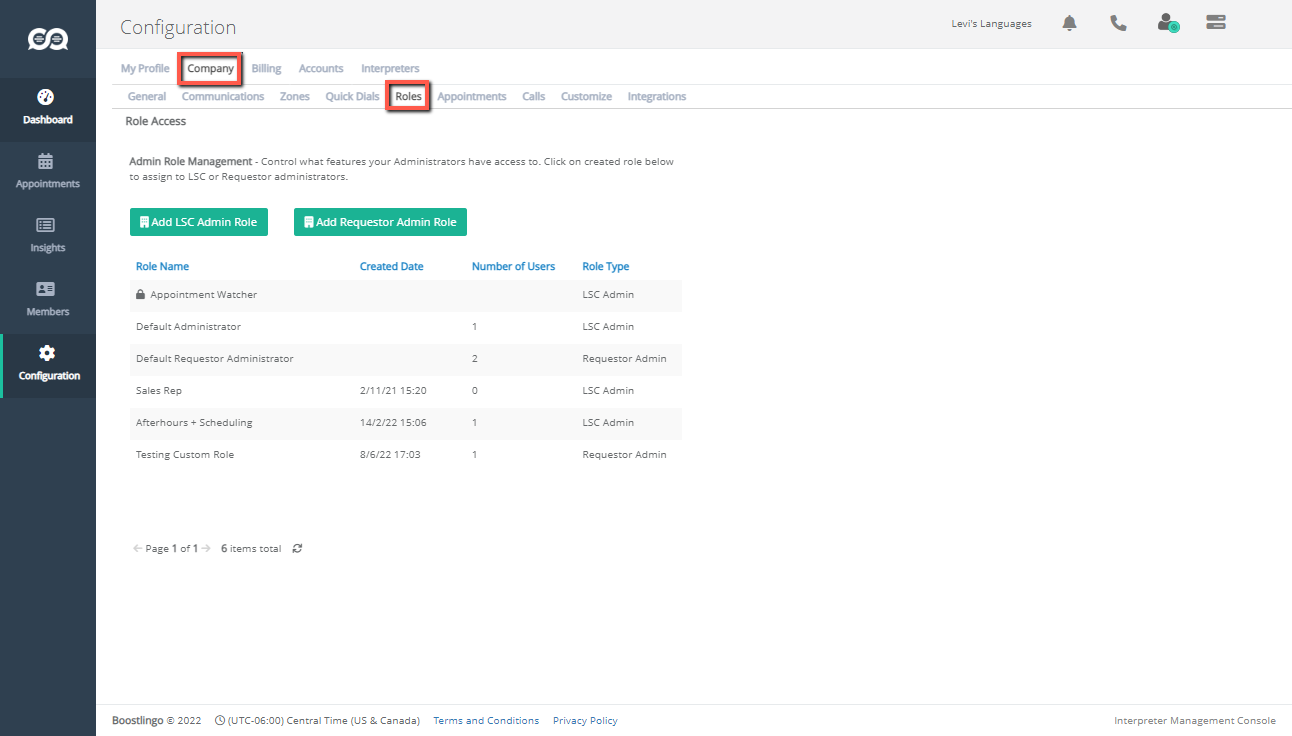 4. Select the role you would like to assign to an administrator from the list of available roles.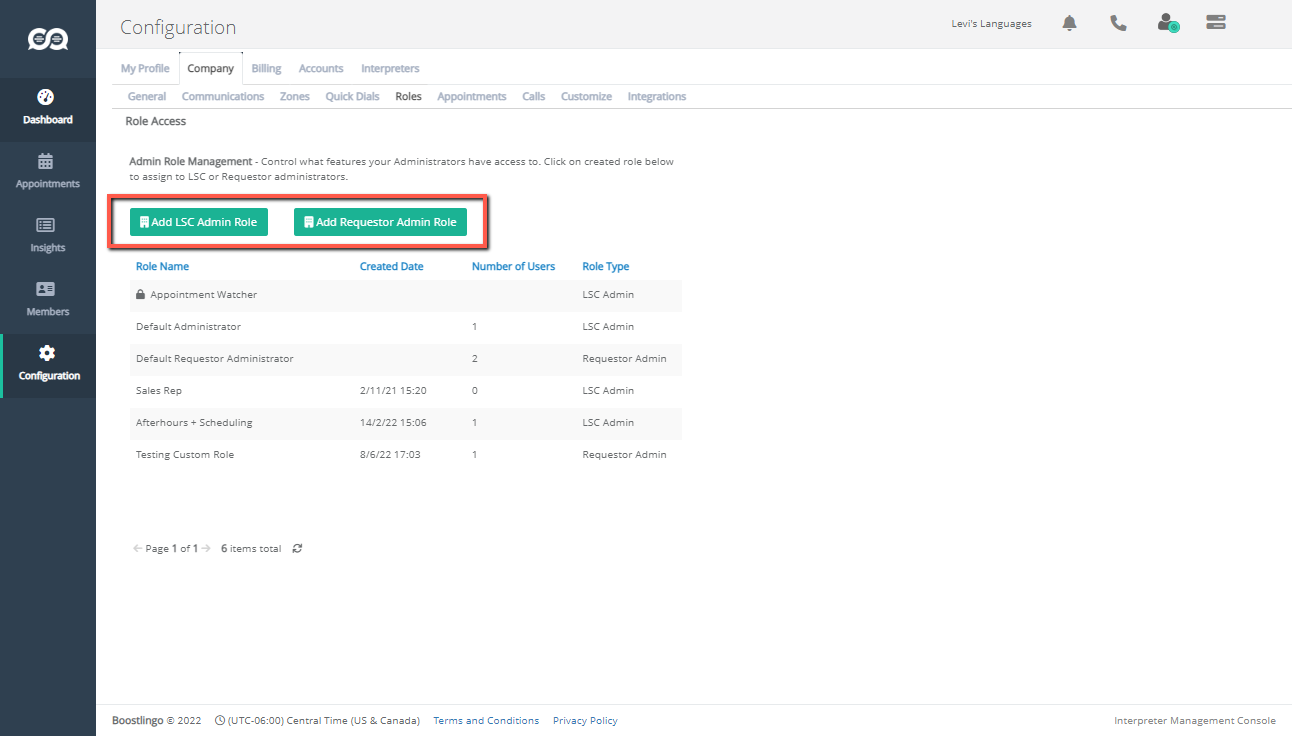 5. At the bottom of the Edit Role window is a list of Available Administrators that can be assigned to a given role. Click on the administrator you would like to assign to the role, then click the right arrow button to assign the administrator.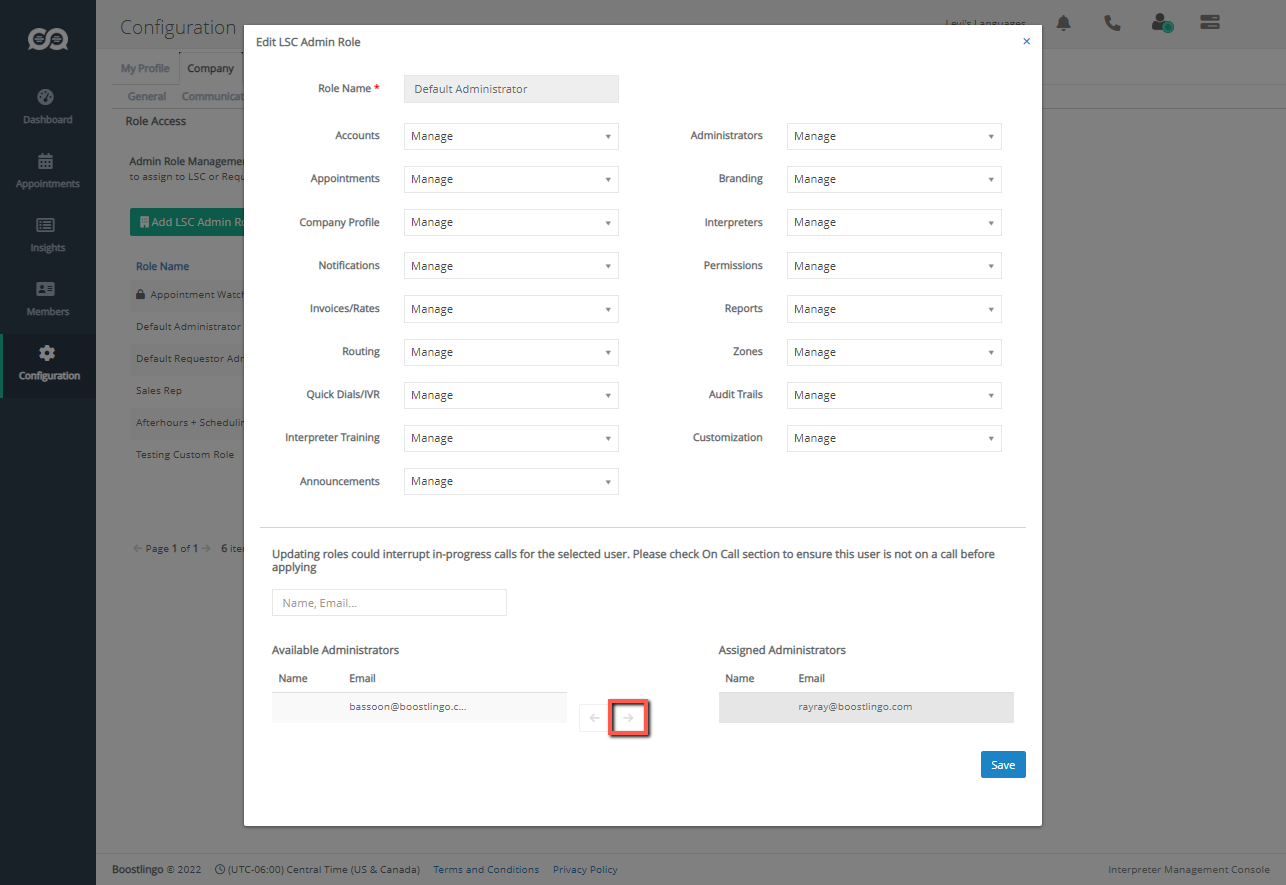 6. Click Save. You have now successfully assigned a role to an administrator!