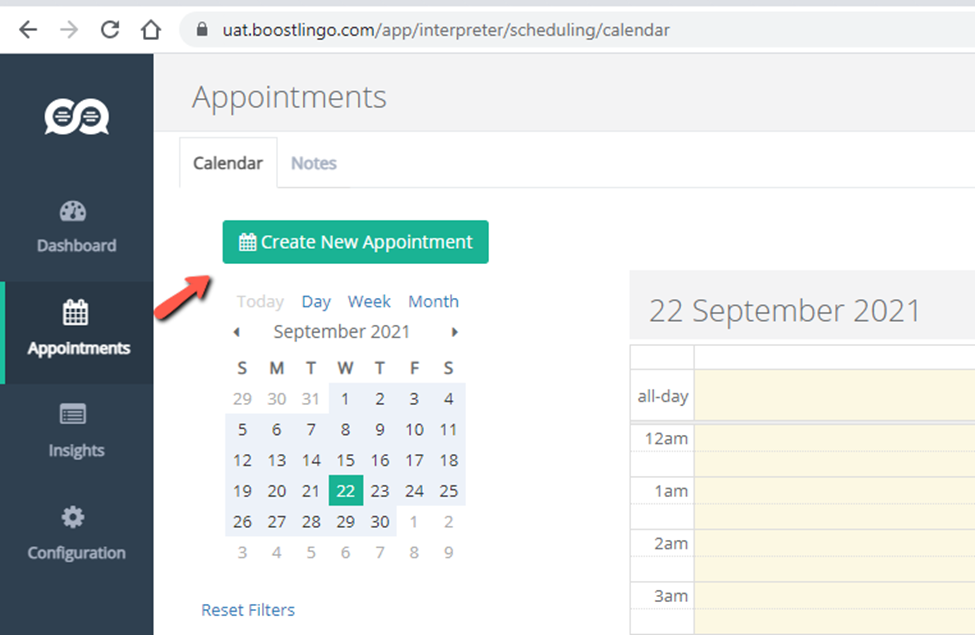 Navigate to Appointments>Calendar and click Create New Appointment
In the Appointment Type drop-down select Training
You'll see that the Form Policy field will appear with the pre-selected Standard Training Appointment Form option. This is a default appointment template that you can customize (see Article Appointment Form Customization for more details)

If Training is the only appointment type you will ever be creating you can set it as the default option in Appointment settings under Configuration>Company>Appointments>Default Appointment Type setting at the very bottom (this was already done in your test account).
Fill out all required fields and click Save. The appointment viewer will automatically open.