After the Appointment is created, the next step is to invite participants. Key points:
In the Overview tab of Appointment Viewer, invitees will be divided into 2 sections: Interpreter and Other Participants
To add Participants click "+ Add"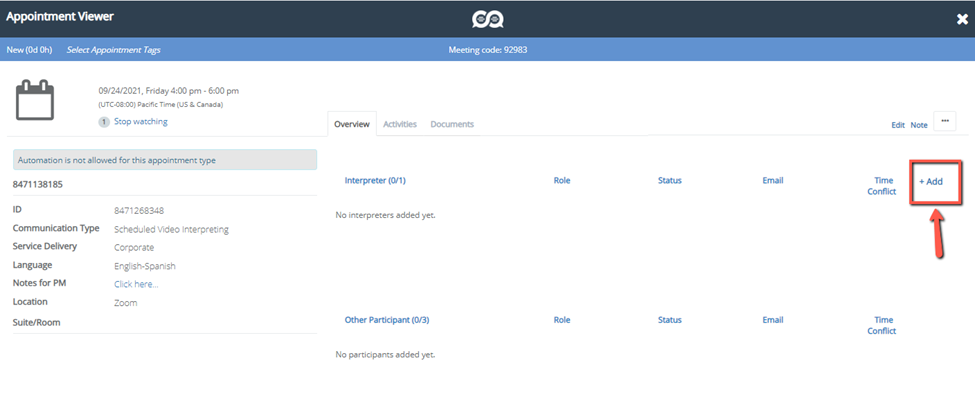 This will open a new dialog where all users with matching permissions will be shown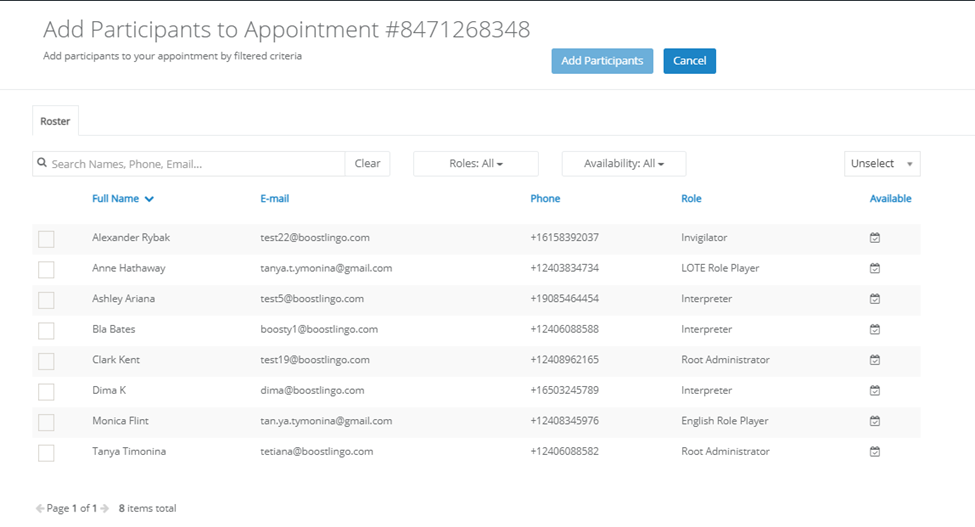 You can filter users by role and availability or search by name, phone or email
Only 1 interpreter can be invited
Any amount of trainers (other participants) can be invited, but only up to 3 can be confirmed
To invite participants - check the checkboxes next to each user and click Add Participants
When users are invited - an email notification will automatically be sent (those are optional and configurable). See the article "Appointment Notifications" for more details.