It is now possible to verify when an interpreter has been Online in Boostlingo. This will allow you to audit interpreters' working hours. You are also able to see whether they were logged in via the web app or mobile app for each session, as well as the total number of hours and minutes worked for a given time period.
Important Note: This log shows the amount of time that the user had their Caller set to accept calls, not the total amount of time in which they were logged into Boostlingo. If a user is logged into the system and their caller is not online, this time will not be reflected in the activity log.
Accessing the Activity Logs
1. Log in to the Boostlingo web portal as an LSC Admin.
2. Navigate to Members > Interpreters.

3. Click on the Interpreter whose activity you would like to audit.
4. Within the Interpreter Viewer, navigate to the Logs tab.
5. From the logs tab, select the Activity viewer.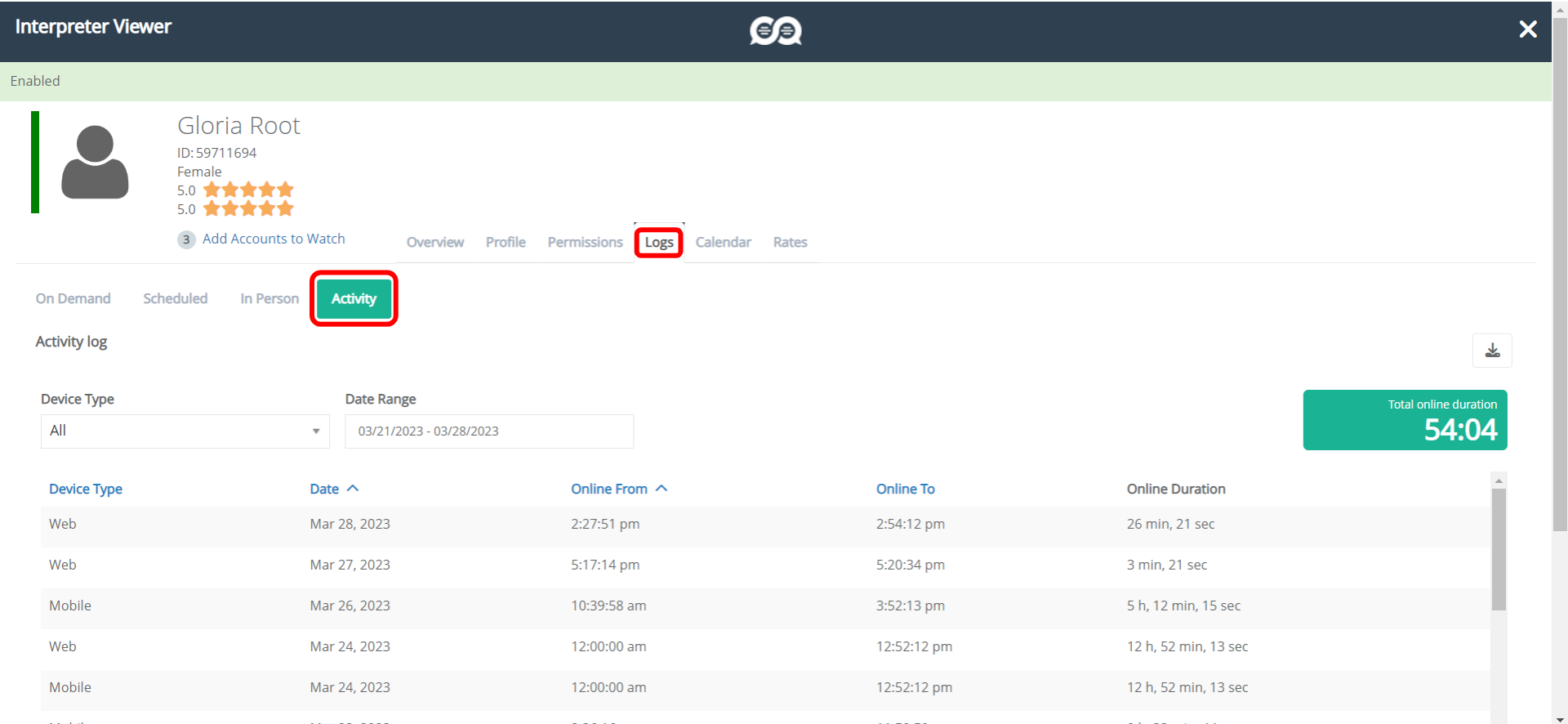 Activity Log Details
Data contained in the log
For each of the interpreter's online session, you can see the following information:
Device Type: Web or Mobile
Date
Online From: session start time
Online To: session end time
Online Duration: total amount of time online in hours, minutes, and seconds
If an interpreter is online at 12:00:00 AM when the date changes, a new row will be generated with the new date:

Filtering the log
You can filter the log by Date Range (up to two months in the past) and by the Device Type (Web, Mobile, or All). Based on the filters you select, you will see the total amount of time that the user has been online for that time period and device type. In this screenshot, the interpreter has been online for 54 hours and 4 minutes in the specified date range between both device types.

Note: If an interpreter is online on both a mobile and web device simultaneously, the system will not include the overlapping duration twice in calculating the Total online duration (when Device Type is set to All).
Downloading the Log
The Activity Log data is only stored for two months within the Boostlingo portal, so you may want to download the data to keep a long-term record of an interpreter's activity. To download the data, click the download icon in the upper-right-hand corner and then click Download All Columns to CSV: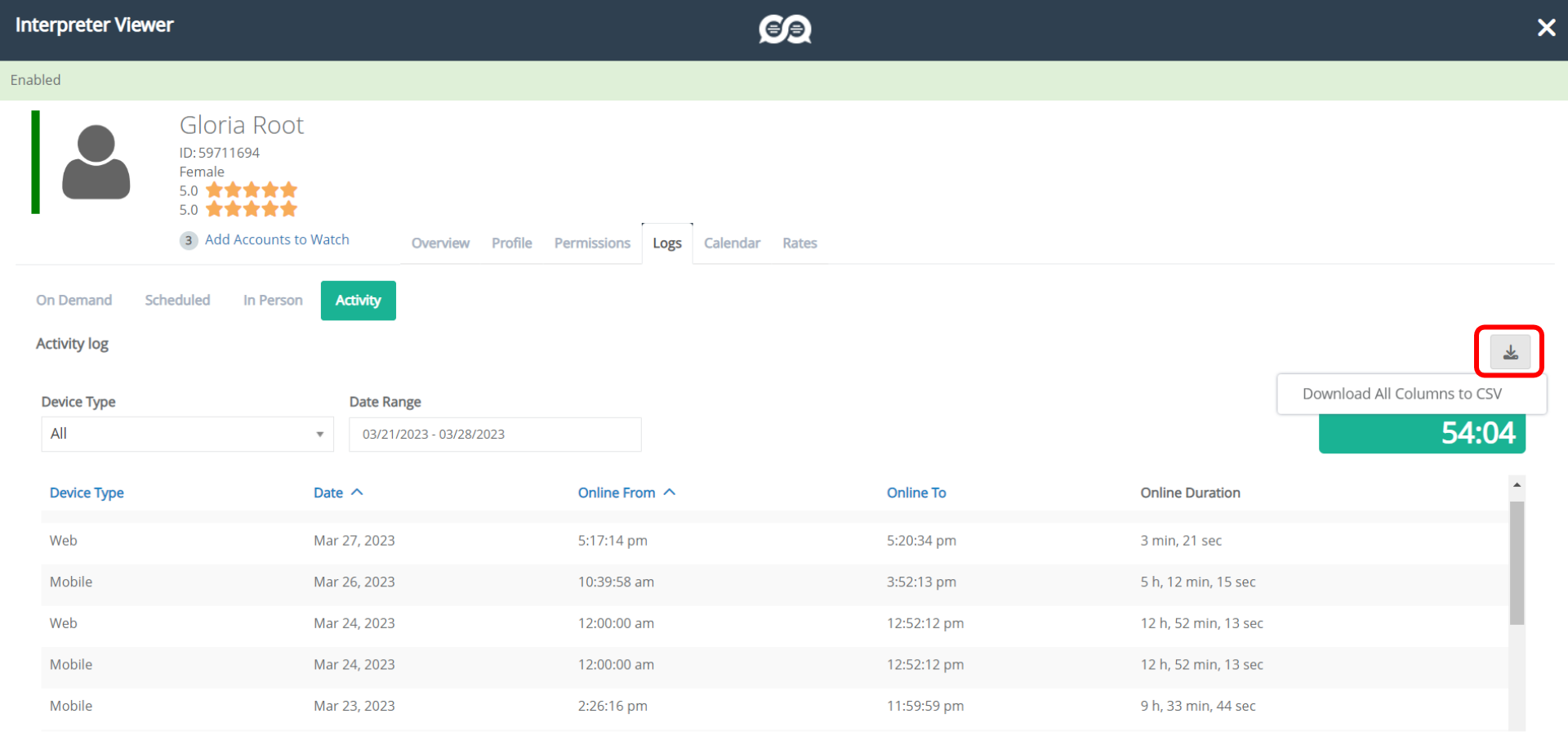 Select the correct time zone then click Download CSV to begin the download.