At the top right corner of the conference window following actions are available:

- Minimizing the conference window
- Opening and closing additional side panel with Participants list and Activity tab
- Disable/Enable the camera toggle
- Mute/Unmute the microphone
- Enter/Exit full-screen mode

A host can send a candidate or other host to the waiting room at any time by clicking "…" next to the participants' name -> "Send to Waiting"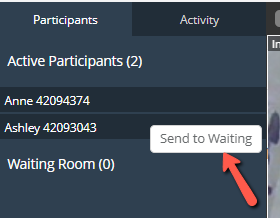 The activity tab shows joining/leaving meeting actions with the timestamps and sent to the waiting room and re-admitting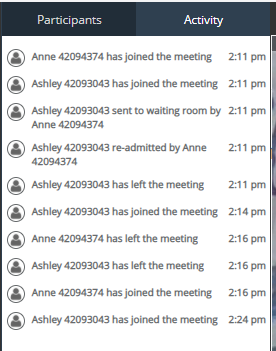 Chat is available for all participants. Messages can be sent from the caller: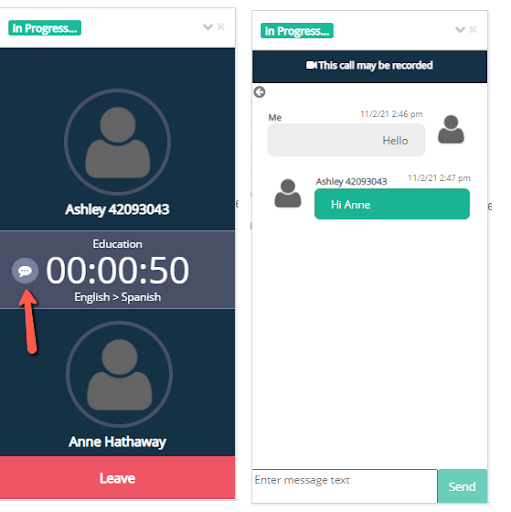 Note: chat logs are NOT exportable. When a user leaves and re-joins the meeting, previous chat history is no longer available.
All users can Leave and Join multiple times, this will not end the entire appointment. If there is a need to end the meeting prior to the scheduled end time, this can be done from the Appointment Viewer by clicking the "…" menu at the top right -> End button.

This option is available only when the appointment status is "In Progress".