Use Language Policies to restrict access to languages you do not support. You can create multiple language policies to customize the offerings at the account level. Language policies can be further customized for OPI, VRI, OSI (onsite), and other (Third party platform).
Creating the Policy
To create a Language Policy, navigate to Configuration > Company > Customize > Language Policies. On the left side, you are able to select OPI, OSI, VRI, or Other, based on the call type of the policy you are creating.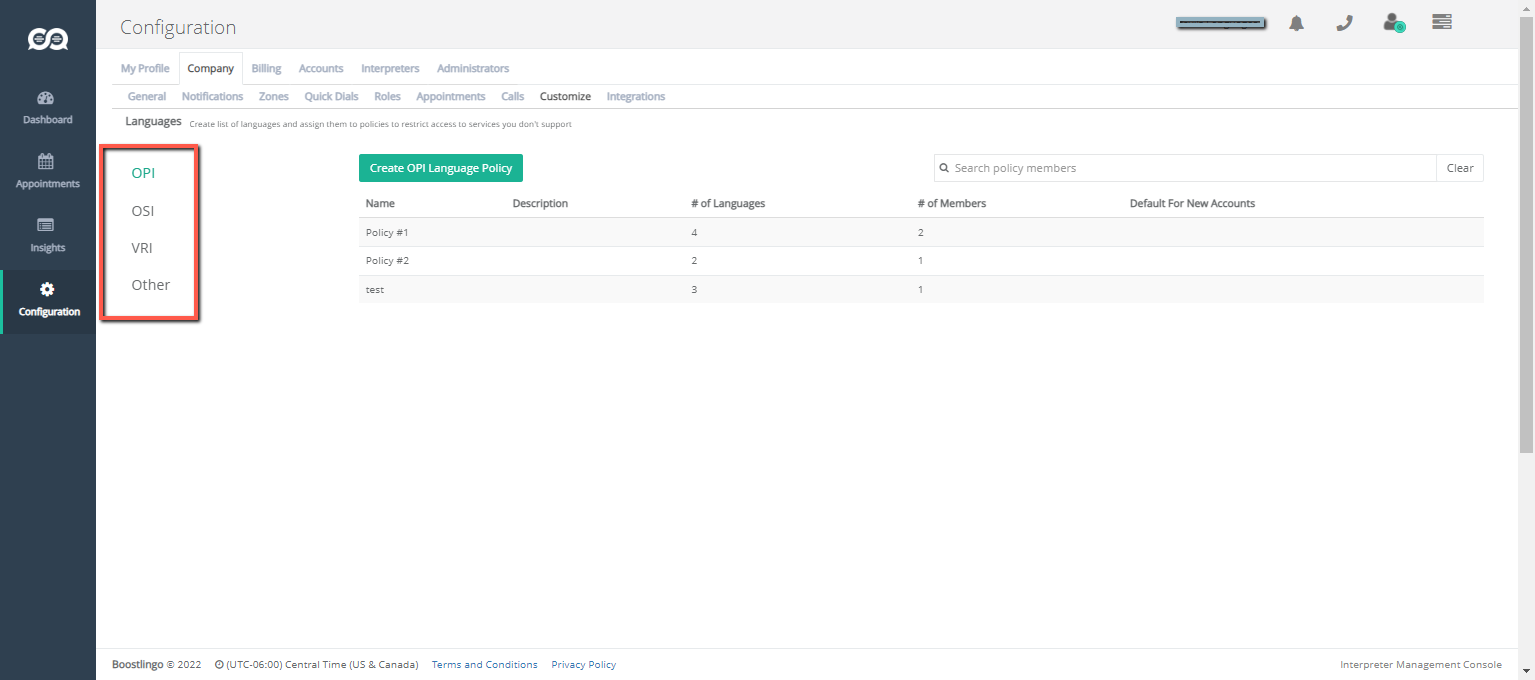 Selecting a call type will generate a popup. Enter a policy name and a(n optional) description. Click Create Language Policy.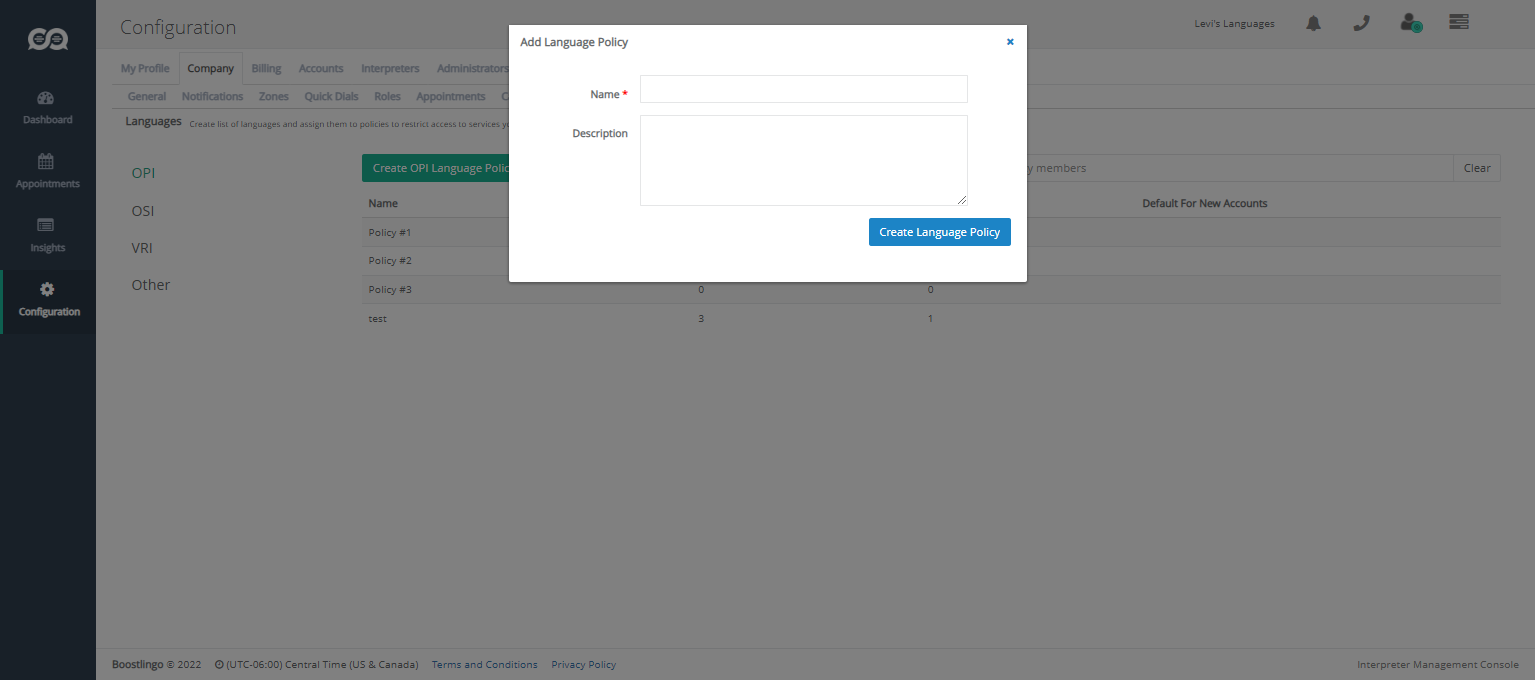 Adding Languages
Once the Language Policy is created, you add languages and members to utilize this policy. To add languages, select a policy and click Add/Edit Language.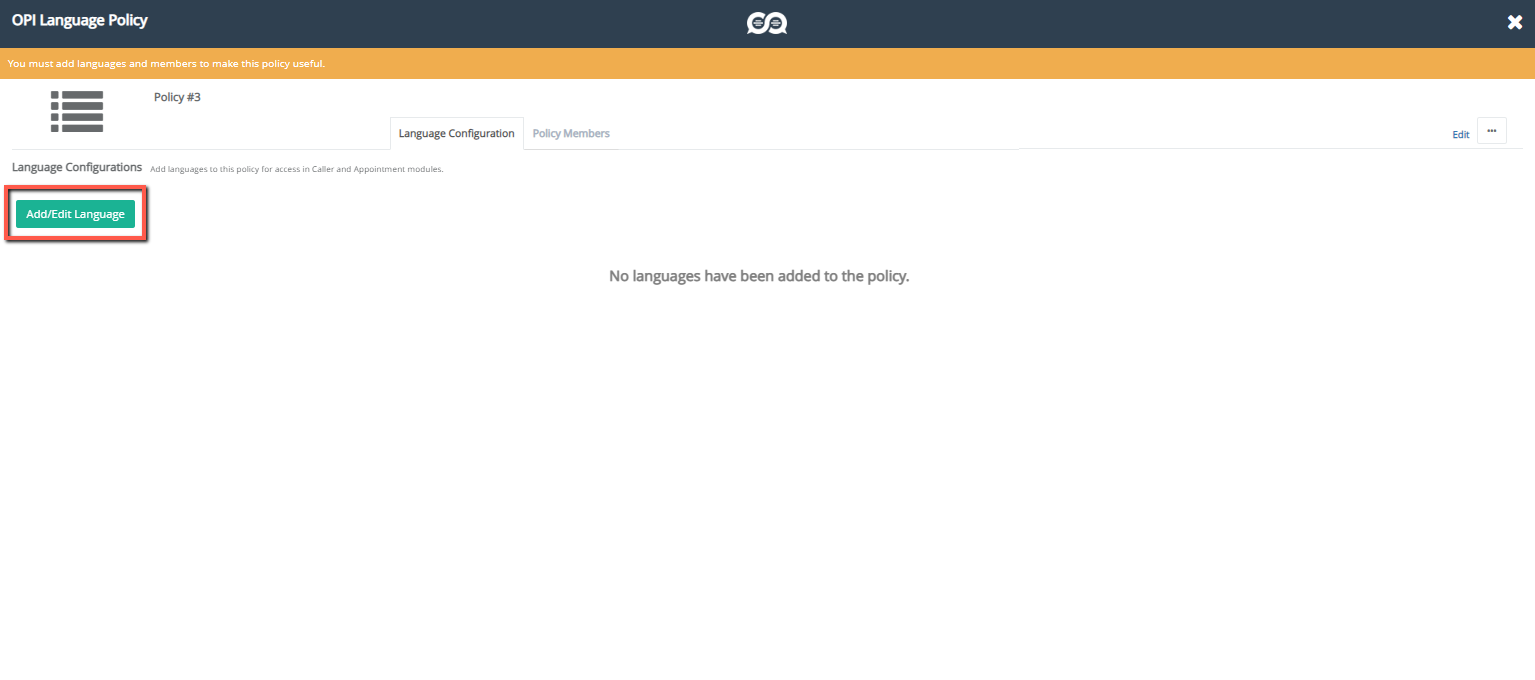 From the Hidden column, search for the specific language(s) you wish to add. Select the language, and click the single leftward-facing arrow to add the language to the Policy.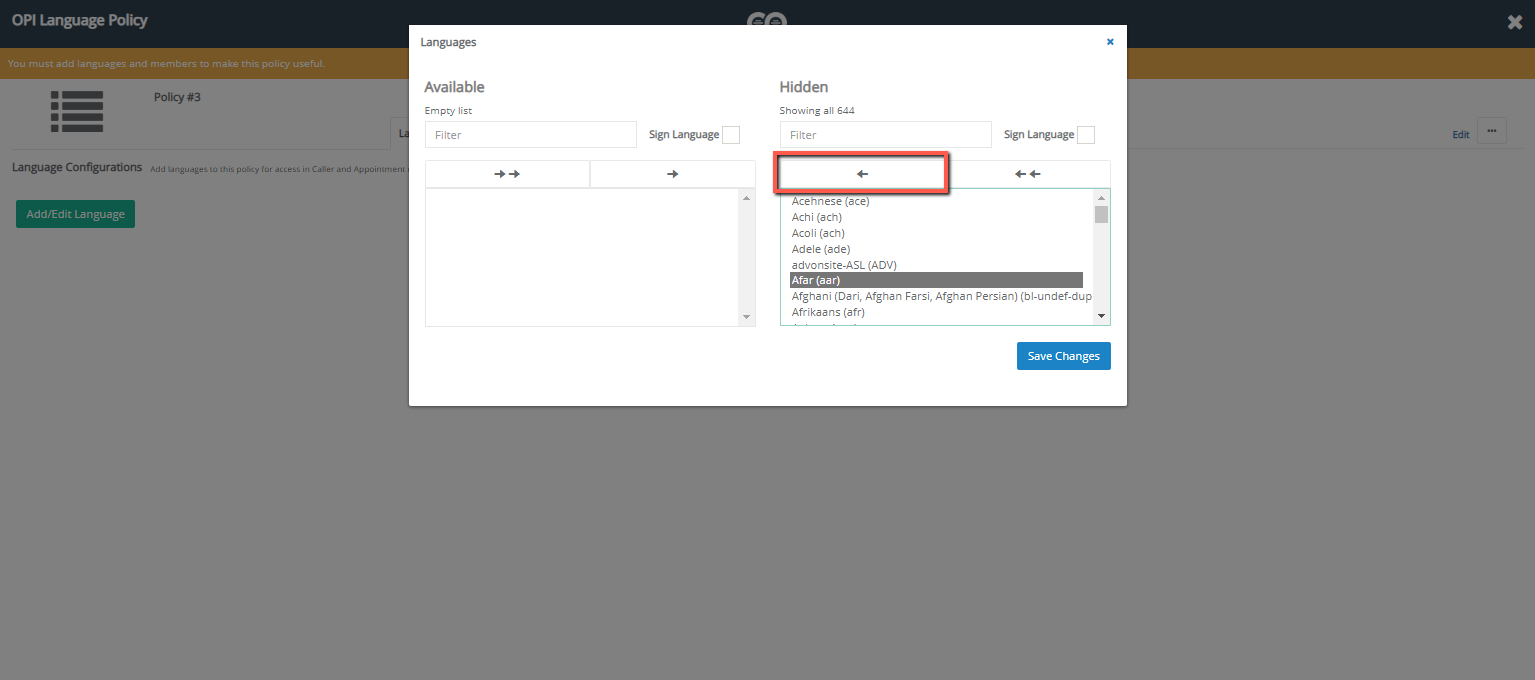 You can move all languages from your filtered search by selecting the double leftward-facing arrow.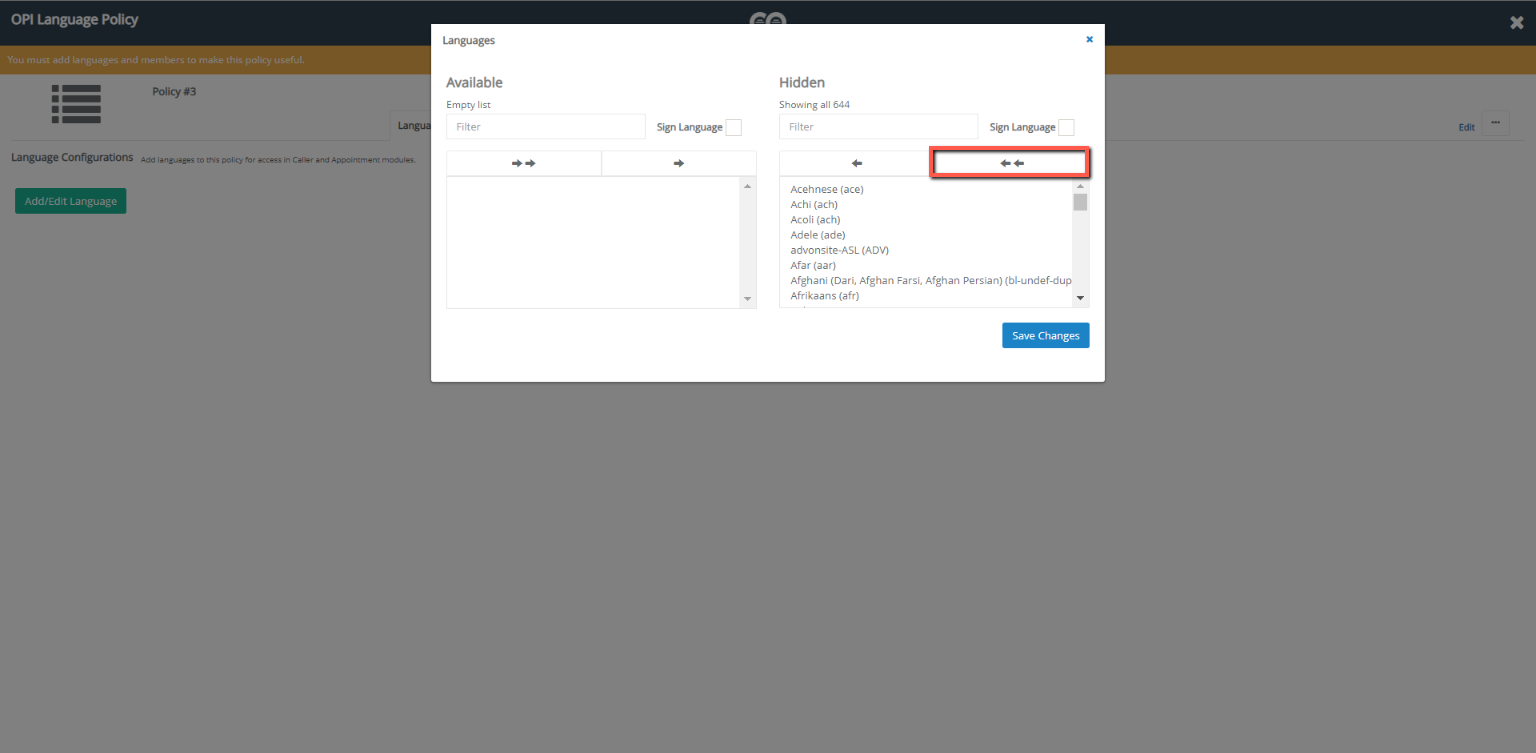 Once the left-hand column Available includes all the desired languages, click Save Changes.
Adding Accounts
In order for an Account to utilize the Language Configuration from the previous step, you must add them to this Language Policy. To add accounts to this policy, select the Policy Members tab at the top of the screen, then click Add Accounts.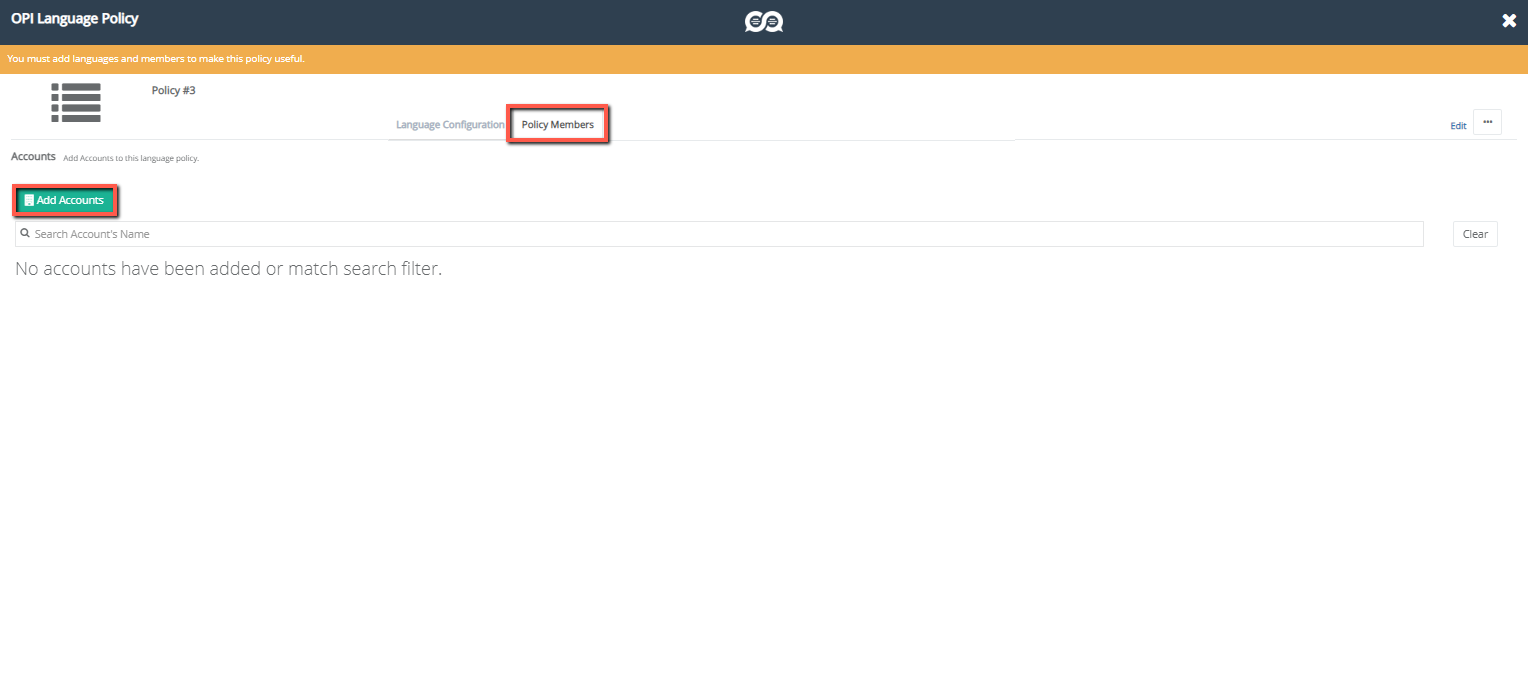 Add accounts by selecting from the drop-down menu, or add all accounts by selecting the check box marked All.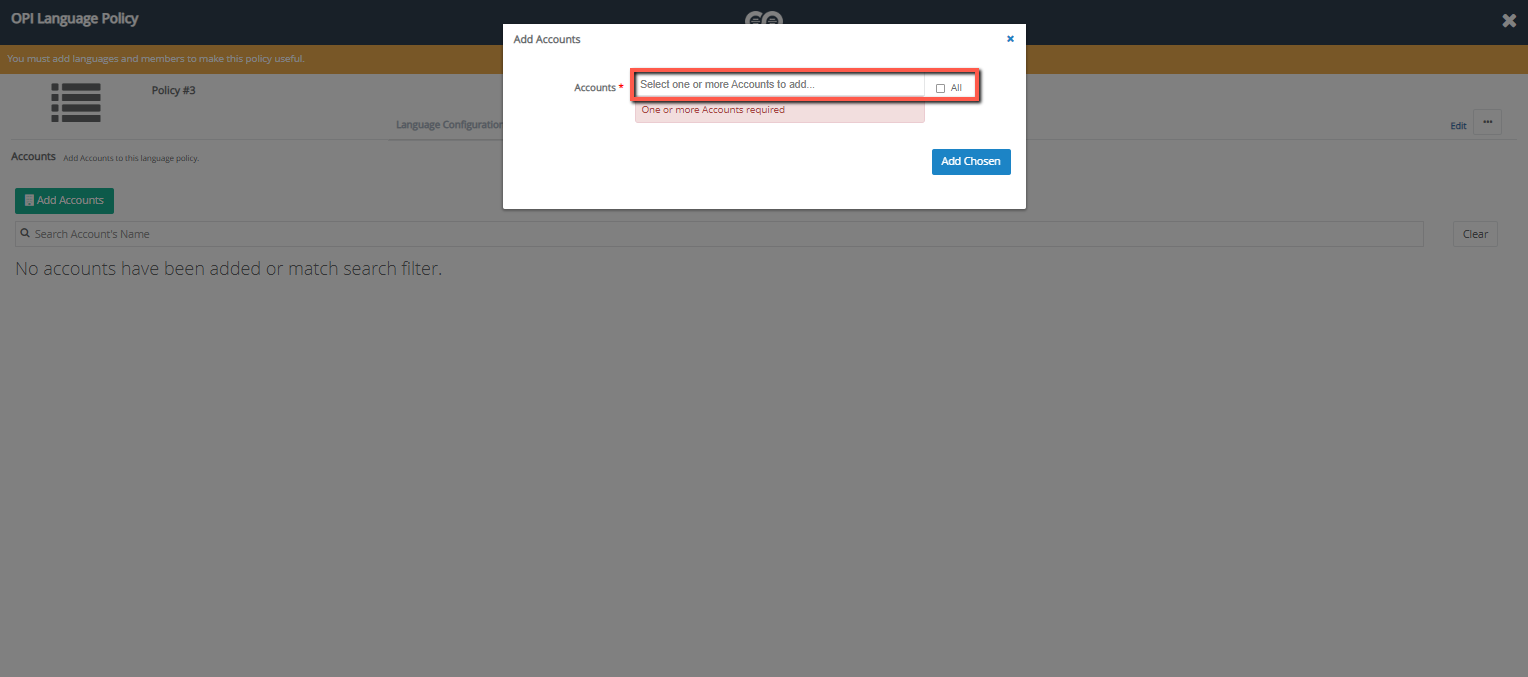 Once the desired accounts are selected, click Add Chosen to save.