As an LSC Administrator, get a quick view of which interpreters are currently online, and which languages you have coverage for.
Open/Close the flyout from the hamburger menu in the header of the platform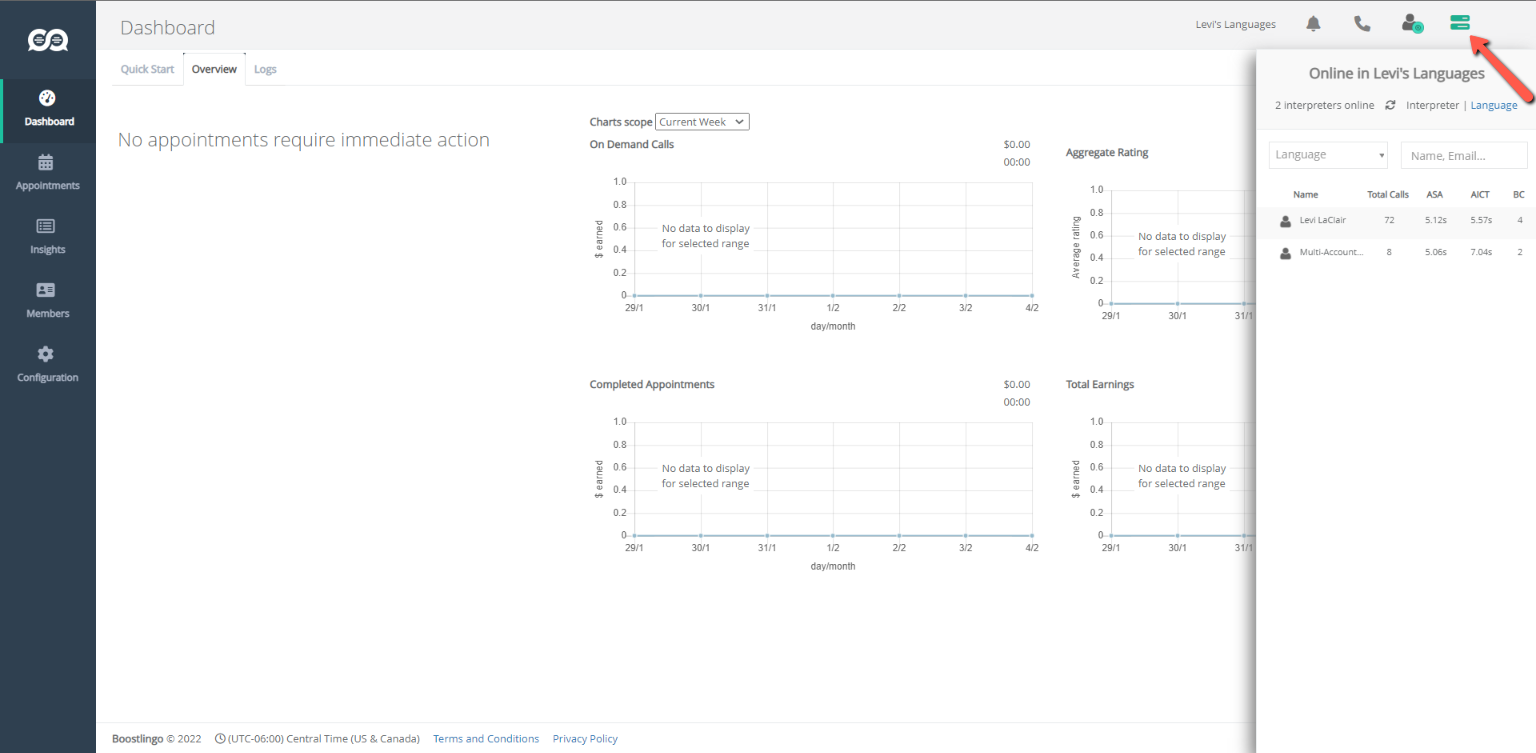 View the language coverage by toggling to the Language tab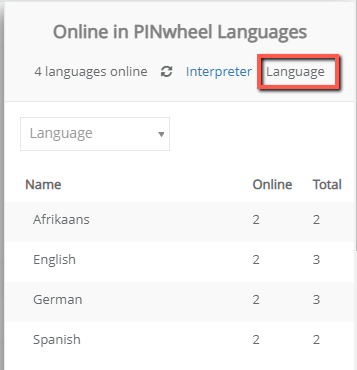 View online interpreters, and see high-level stats for each interpreter in the Interpreter tab
Total Calls
ASA (average speed of answer)
AICT (average interpreter connect time)
BC (bad calls- i.e. calls that are not connected for any reason)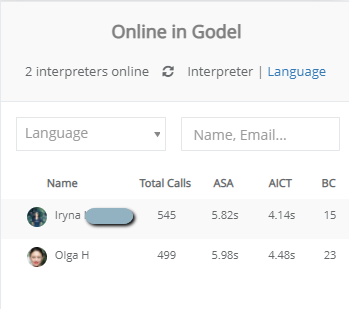 When an interpreter is facilitating a call, the flyout will show a phone icon for interpretation calls and a headset icon for operator calls.