Access, Play, and Download Call Recordings within the Platform
LSC Root Administrators only can access, play, and download on-demand call recordings directly from the call logs in the system.
Please note: Call Recording must be enabled at the account level, please contact your Account Manager and fill out the Call Recording Request Form to enable this feature.
To access the call recordings, navigate to the On Demand logs- either from the dashboard or within a specific Account Viewer. From the logs, click a call to open a pop-up with additional information.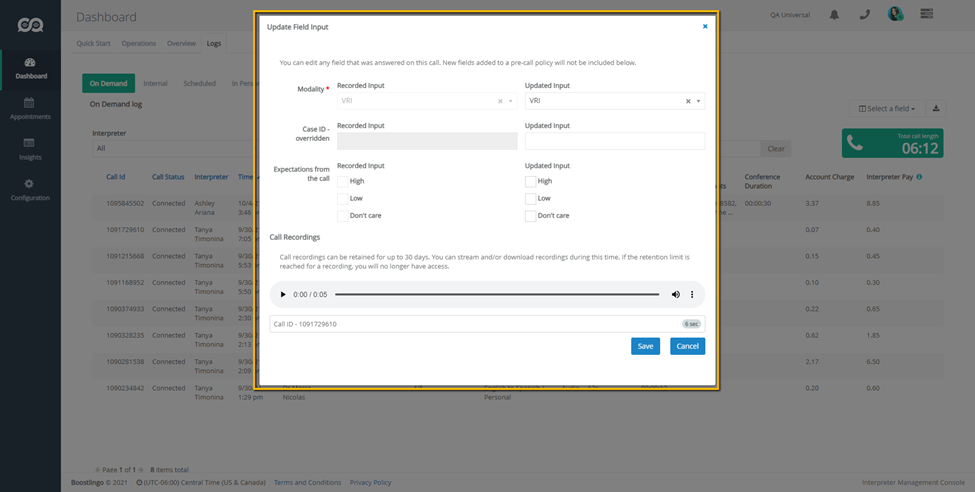 The pop-up window will include any pre-call data collected as well as any available call recordings.
Play the call recording by clicking the Play sign, or download the recording by clicking the … and choosing download.

Call recordings are retained for a limited number of days during which you can stream and/or download recordings. Once the retention period has passed, you will no longer have access to that recording. The message on the popup window will indicate if a call recording is no longer available.